SPRING 2021 FUNDRAISERS!
Dining for Others 2021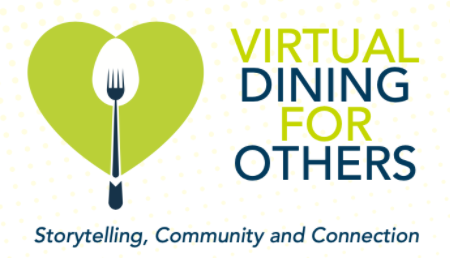 In 2021 we went virtual!
The pandemic didn't stop us! Our volunteers, donors, and friends joined together for a fun evening of celebration, engaging storytelling, delicious food, and community connection. 
Due to COVID-19, MOWOCNC had to pivot from daily hot meal delivery and check-ins, to once a week delivery of frozen meal boxes and phone check-ins 2-3x/week. We also distributed emergency food and supply boxes to recipients in need of extra support during the pandemic. Over the course of 2020, we served over 17,000 more meals than we did in 2019. Everyone who joined in helped us maintain that level of support. Every ticket purchased directly funded meals that we delivered.
We are thankful to the local restaurants that provided meals as part of our celebration. They are:
Acme
Beau Catering 
Elaine's
Glasshalfull
Luna Rotisserie
Vimala's Curryblossom Cafe
We thought that you would still enjoy our opening video from that night. It highlights the great work that we've done, and that we continue to do.
---
Mother's Day Flower Delivery Returns
For the second year in a row, MOWOCNC was proud to partner with Blawesome to provide Mother's Day bouquets, delivered to each mom's doorstep. Every bouquet delivery included a donation to support MOWOCNC.
Blawesome is a Chapel Hill-based flower farm and design studio that offers beautiful, locally grown, organic arrangements. It is owned and co-operated by a young man living with autism. When you buy flowers from Blawesome, you are taking part in a celebration of the beauty and uniqueness of both flowers and humanity.